(last updated March 2022)
TANZANIA IS OPEN FOR TOURISM AND TASWIRA AFRICA SAFARIS ARE READY TO WELCOME YOU!
Taswira Africa Safaris priority during these challenging times is the safety of our guests and staff. We have in place high standard operating procedures based on advice from the WHO and adhering to the government of Tanzania's Covid-19 policies.
STRESS FREE PLANNING
We understand your concerns about booking a trip in the current climate, which is why we now offer a flexible booking arrangement:
For all bookings made in 2021 and 2022, we offer you the opportunity to postpone and reschedule your trip for up to 24 months, with no extra costs or price increases.
100% of your deposit can be used towards your new booking. Rescheduling must be done at least 60 days prior to departure and for reasons relating to Covid-19 restrictions. If your new date falls into a new season, then new season rates will apply. Rescheduling can be done for the following reasons:
Your home country has travel restrictions in place and borders are closed 60 days before departure
Your flights are cancelled due to Covid-19 restrictions and no alternative flights are available
Your country does not allow travel into Tanzania/East Africa for reasons to do with Covid-19.
Taswira Africa's Guest Commitment: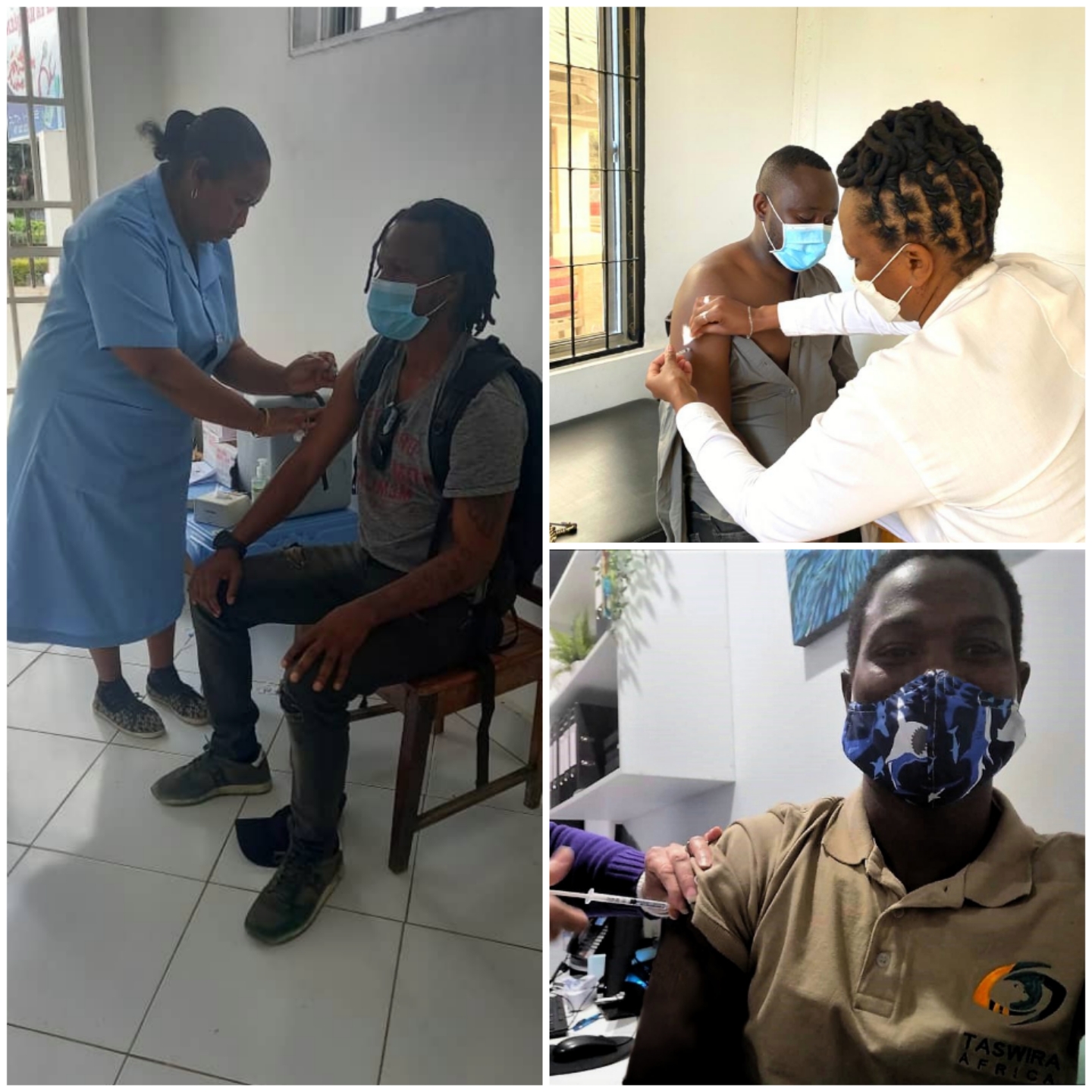 Our guides are fully vaccinated and get tested for Covid-19 if they have any symtoms.
Our safari vehicles are thoroughly cleaned and sanitized during and between each trip.
Our lodges, hotels and camps are adhering to Covid-19 procedures outlined by the government.
Our staff have up to date knowledge about medical centres and hospitals offering Covid-19 testing and care.
Itineraries can be adapted to avoid major centres if requested, so that your entire trip can be spent in the bush!
In June 2020, the Tanzanian government released the 'National Standard Operating Procedures for The Management of Covid-19 in the Tourism Business Operations Covid-19'. This comprehensive guide includes procedures detailing cleanliness, food production and handling, mask wearing, sanitizing and social distancing. All tourism stakeholders are required to follow these procedures including Taswira Africa Safaris and our accommodation partners.
The Tanzanian Ministry of Health has set up Covid treatment and testing facilities in the Serengeti National Park as well as in all major centres.
Negative Testing No Longer Required:
If you are fully vaccinated, you are no longer required to provide a negative Covid test to enter Tanzania.
Proof of vaccination with QR code IS required for all visitors.
You may like to read 'Why Tanzania is a perfect holiday destination during and post Covid-19'